Danemark Danes
Formerly Diamond Danes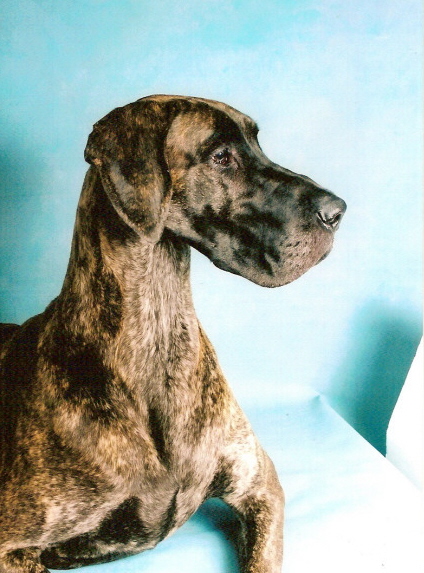 About Us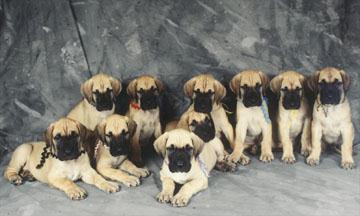 Danemark Danes was established in 1967 by Bev and George Swinford. We met Bev in 1989 when we got our first two show danes from them. We bred under the kennel name of Diamond Danes for about 16 years until 2005. We have decided to use the name Danemark Great Danes as there are many out there with Diamond as part of their kennel name that we have been confused with. We have worked hard to get where we are and do not want to be confused with anyone else using the same name. We are located in St. Louis, Mo. Our names are Bernie and Karen Martin. We strive to produce the all around Dane. One that has the beauty and structure to win in conformation along with possessing the brains to do anything and everything else, obedience, tracking, and agility. Health and temperament is very important to us and we do health checks on all dogs before they are bred. We raise and train fawn and brindle great danes exclusively. We have worked hard to get where we are today!! We are devoted to the improvement of the health and welfare of our breed.

We have produced or owned 16 Grand Champions, 92 American Champions and 15 Canadian Champions, 35 International titles, to many performance titles to count and 5 dogs to be Best In Specialty winners to date. Our foundation bitch is Am Can Int CH Danemark's Trace of Lace CDX TDX Can CD TD CGC ROM who is the dam of the 1997 National specialty BOB winner in Atlanta (BISS AM CAN INT CH Diamonds Canadion Style CD CGC). Lacey and her daughter AmCanInt Ch Diamond Danes Amazing Grace CD TD Can TD are the youngest AKC titled Great Danes in the history of our breed. They both earned their TD titles on their 6 month birthday. In addition, Lacey was also the first CH TDX great danes in the history of our breed also. At this time there are only 6 great danes with TDX titles.

We are very thankful to Bev Swinford of Danemark Great Danes for our wonderful start in this wonderful breed.
We are members of the Great Dane Club of America and Breeder of Merit with the American Kennel Club,
To date we have won BOB at the 1997 National specialty, we have bred dogs in the top 20 4 times and won the top 20 in 2022. We bred 2 puppies that won best puppy bitch in futurity 2 years in a row 2019 and 2021.. We bred RWD in 2021 and RWB in 2022 at the GDCA national .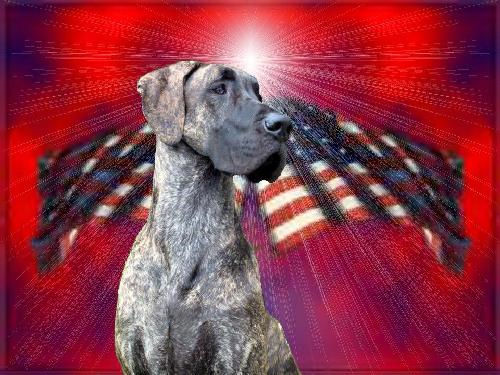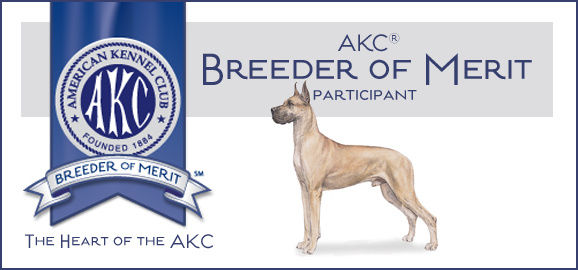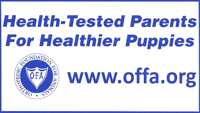 List of Danemark/Diamond Dane Champions
Click on dogs name to see pictures
These are listed in the order in which they have finished
BISV Am Can Int Ch Danemark's Trace of Lace CDX TDX Can CD TD CGC ROM (Lacey) 2-24-91
Am Int Ch Danemark's Trace of Tiger CD TT CGC (Tracer) 3-15-92
Am Int Ch Danemark Diamond Joe Destiny (Joey) 9-26-93
Am Can Int Ch Diamond Danes Amazing Grace CD TD Can TD CGC ROM(Grace) 4-3-94
Am Int Ch Diamonds Nummer Eins CGC (Eins) 10-8-94
NATIONAL BISS Am Can Int Ch Diamonds Canadion Style CD CGC (Dion) 4-16-95
Ch Sundance Windsong v Diamond (Windy) 7-8-95
Ch Diamonds are Wild van Dylan (Dylan) 7-14-95
Ch Diamonds Seminole Wind (Stormy) 9-20-96
Ch Diamonds Stairway to Heaven CGC (Zeus) 11-16-96
Ch Equus Diamonds in the Sky CGC (Lucy) 4-6-97
BISS Ch Equus Diamonds are Forever CGC (Conner) 8-8-97
Ch Diamonds Trace of Luv v Rambo (Edith Ann) 3-2-98
Ch Diamond Danes Light My Fire CD CGC (Dyna) 3-6-98
Ch Diamonds Genr'l Lectric (GE) 5-8-98
Ch Diamond Danes Yesterday (Dayna) 10-23-98
Am Int Ch Diamond Danes Sweet City Woman (Bonnie) 11-28-98
BISP BISV Am Can Int Ch Diamond Danes Victorious Winner CD TD RN NA NAJ NAP NAJP ROM VCD1 RN (Tori) 4-24-99
Am Int Ch Diamond Eye of the Tiger Heidane RN (Sabre) CH 9-2-99 RN 5-12-07
Am Can Int CH Diamond Danes Sweet Victory (Victor) 5-13-00
CH Diamond Danes Sancho Panza (Sancho) 5-00
Can Int CH Diamonds Ultimate Rush (Rush) 6-30-00
Am Int CH Diamond Danes Drive Away a Winner (Carly) 7-9-00
Am Int CH Diamond Danes Foolish Games (Jewel) 8-12-01
Can CH Diamond Danes Iron Victory (Cody)
Am Int CH Diamond Danes American Patriot (Mason) 12-8-02
Am Int Ch Diamond Danes Wins with Honor (Kate) 12-13-02
Ch Diamond Danes Victory Dance (Dancer) 4-20-03
Am Int Ch Diamond Danes Sweet Success NA NAJ(Maude) 5-2-03
Am Int Ch Heidanes Diamond Solitaire CD (Solo) CH 5-31-03 CD 9-4-04
BISS Am Can Int Ch Diamond Danes Stars N Stripes CD TD RN RA CGC AOM(Glory) 6-1-03
Am CH BISP Nat CH Diamond Danes Victorian Lace NAP NJP(Sarah)7-03
BISP Can CH Diamond Danes Hot Shot v Aristo (Flash)5-04
Int Ch Diamond Danes Excels with Honor (Lexi)
NZ CH Nat puppy CH Diamond Danes American Style (Stryka) 2-19-06
Int Ch Diamond Danes On My Honor (Mya)
BISP Am Int CH Diamond Danes Hot Topic NJP (Gabby) 7-3-04, 7-29-05
Am Can Int CH Diamond Danes Full Moon Rising (Duncan) 8-21-04
Int Ch Diamond Danes Natural Beauty (Diva) 6-05
Am Can CH Diamond Danes Hot Off The Press (Preston) 9-19-04 Can, 6-21-05 Am
Int CH Diamond Danes Epic Victory RE RN CGC(Abba)
Can CH Diamond Danes Heavenly Sin (Envy)
Int Ch Diamond Danes Brightest Star (Haley)6-06
Danemark's Design R Genes RN (Jordache)10-14-06
CH Danemark's Back to the Future RN(Doc) 10-17-06 10-05-08
Danemark's Trace of the Future TD (Fergus) 12-10-06
CH Diamond Danes LoneStar (Tex) 3-4-07
AmInt CH Diamond Danes Phoenix Star (Prince) 12-10-06, 10-5-07
CH Diamond Danes Jaya Morning Star (Danika)2-16-08
CH VeriCool Danemark's A Chilling Tale (Lizzie)7-07
Am Int Grand Ch Danemark's Princess Cameo BN RN (Cameo)(RN 3-8-09)(CH 3-12-10)
Grand CH Jaya N Danemark High Time (Cruiser)(CH 9-26-09)
Grand CH Jaya N Danemark High Hopes (Cameron)(CH 5-29-10)
Danemark's Relight the Fire BN RA (Cracker)
Am Int CH Danemark N Jaya's Sweet Expectations BN RA (10-26-12) RN RA (Reese)( CH 8-6-10)
CH Danemark's Royal Affair v Aldawn (Rayneir)(11-27-10)
CH Jaya N Danemark Worth the Wait (Caleb)(CH 5-26-2012)
GCHB Danemark's Diamond Jubilation (Emmi)(CH 2-16-13)
Ch Danemark's Diamond Cartier v Aldawn (Carter)(4-28-13)
Ch Danemark's Diamond Dynasty (Isabelle)(6-8-13)
Ch Danemark's Top Gear(Baker)(6-9-13)
Am ICKC Int GCh Danemark's Sergeant At Arms (Gunnie) (9-15-13)
Ch Danemark's Anaya American Pi BCAT(Henry) (6-24-14)
Ch Danemark's Roll O Glacier (Rolo)
GCh Danemark's Candy Kisses (Candy) (8-21-15)
Ch Danemark's N Daynakin's Fannie May (Hazel)(8-23-15
Ch Danemark's Starburst(Star)(8-16-15)
Ch Danemark's Peanut Butter Crunch (Crunchie)(3-5-16)
GCh Danemark's Chocolate Swirl CA1 CAA CAX BCAT (Roosevelt)(7-9-16)
Ch Danemark's Lindor v Aldawn(Lindor)(8-7-16)
GCh Danemark's Spicy Affaire(Cayenne) (3-31-17)
Grand Seiger BIS AKC INT Ch Danemark's Golden Girl (Blanche) (4-2-17)
GCh Glaciers Pride Lands Maxwell (Maxwell)(5-54-17)
Ch Glaciers Hakuta Matada (Nala) (5-5-17)
Ch Glaciers African Rafiki (Rafi) (5-6-17)
Danemark's Crazy for COco Puffs BCAT (6-30-18) (Coco)
Grand Seiger BIS AKC UKC INT GCh Danemark N Glaciers Hear me Roar FCAT FDC (Rori)(11-11-6-2016 UKC) (11-20-16 Int) (5-13-17 AKC) (DCAT 10-26-19)
AKC UKC Ch Danemark N Magazu's Serve Me Leonardo CGC (Leonardo) (AKC 6-29-18)(UKC CH )
Can Ch Danemark's Beam Me Up Scotty MiHi(Scotty)(9-16-18)
Int Puppy Ch Magazu N Danemark's Crown of Content (Vern) (11-28-18)
Am Int GCh Danemark N Aldawn's Light My Fire DCAT(Doria) (5-27-19)(5-17-18)(BCAT 12-29-19)
Am Ch Int Honors CH UKC Ch Danemark N Magazu No Legacy Is So Rich as Honesty(Portia)(INT Ch 6-16-18) (UKC Ch 7/21/18) (UKC GCh 12-16-18) (Int Honors Ch 11-25-18)(AM CH 6-14-19)
AOM CH Old Mission Danemark's High Inspirations BN RI CGCA TKA (Jaalah) (9-6-19)
CH Magazu N Danemark Queen of Symmetry BCAT (Ellie) (12-8-19)
GCh Danemark N Jewel Big Girls Don't Cry (Ziva) (1/12/2020)
Am Int Ch Danemark N Magazu's Her Majesty the Queen DCAT (Lizzie) (IntCH 6-17-19) (BCAT 10-27-19)(CH 1-25-2020)
INT BPIS Ch Danemarks Holding The Heavens BCAT (Atlas) (BCAT 11-19-21) INT GChB Megazu N Danemarks Let Them Eat Cake v Legado BCAT (Dauphine) (Ch 1-25-20)
BISS Top 20 Winner22 GChG Legado N Danemarks A Captive Spirit AOM (Marina) (CH 11-15-20)
GCh Legado N Danemarks I was Born A Bitch BCAT AOM (Frida) (CH 4-24-21)
Am UKC Ch Shakti N Danemark's Ziggy Stardust FDC(Ziggy) (CH 4-24-19)
GCH Legado N Danemarks Heart of the Matter (Annie) (5-30-21)
Ch Danemark N Shakti's The Butler Did It (Carson) (5-31-2021)
AKC Ch Int Puppy CH Danemark @KMA will achieve R Triple Crown (Brayden) (Int 2-16-20)(AKC 9-10-21)
BISS Ch Legado N Danemarks He Called Me Baby v Delta (Patsy)(3-27-22)
Ch Danemark N Chanoz I need No Introduction BCAT (Spy)(3-27-22)
Ch Legado N Danemarks That's The Way @ McEmm (KC) (8-3-22)
Am INT Ch Danemarks Out of the Fire (Phoenix) (5-1-22)
Ch Legado N Danemarks You're Looking at Country @ Spirit (Loretta) (5-21-22)
Ch Legado N Danemarks I Will Survive v Leggo (Vivian) (9-8-22)
Ch Legado N Danemarks Painting a Legacy (Diego) (9-17-22)
Ch Danemark N Glacier Justice for All (Kiki) (9-22-22)
Ch Legado N Danemarks If There's Any Justice v Sundara FDC (Justice) (9-24-22)
Ch Danemark's Weekend Warrior at Bridlewood (Gunnar) (10-9-22)
IntCH AmCh Danemark's Talk Derby To Me CD PCD BN RE FDC CA DCAT ACT2 ACT2J SWME SHDN TT RATS DM DSX CGCA CGCU TKP ATT VHMA VSWE (Trixie)(10-14-22)
CH Legado Danemark N Izya's I fell like A Woman (Shania) (11-4-22)
Int Ch Danemark's Life In The Fast Lane FDC (Laney)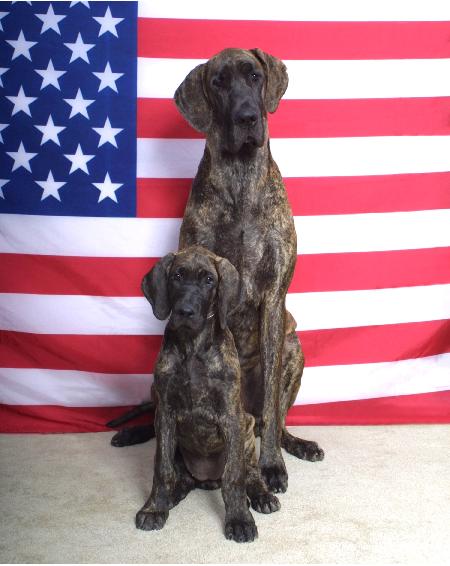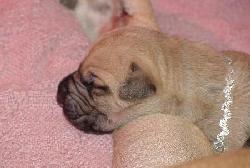 Our unfinished AKC champions
Still under construction if you get nothing from a link
Danemark's Fast Kat Sheeba at Heartsdesire (Sheeba)
Danemark's Faster Than The Speed of Light (Grant)
Danemark's It Just Goes To Fast (Luke)
Danemark's Esther Molto Allgro Dolce (Esther)
Danemark N Magazu Fast As Blanche Sweet as Rose (Rose)
Legado N Danemarks Do you wanna Funk v Tioli (Sylvi)
Legado N Danemarks Raise A Blaze @ Kindlefire (Waver)
Danemark Holy Warrior (Beocca)
Danemarks Chariots Of Fire (Charlie)
Danemarks Dragons Breath of Fire (Chimera)
Danemarks Ophelia Brings Fire N Ice (Ophelia)
Danemark Glaciers Rewrite Rules BStong BYou (Bethany)
Danemark Glaciers Crimson N Clover v RDF de Revenir(Jett)
Danemark's Big Money Mike (Mikey)
Danemark's Midsummer Derby (Travers)
Magazu Legado Pouvoir De Guerison Du Rire (Jack)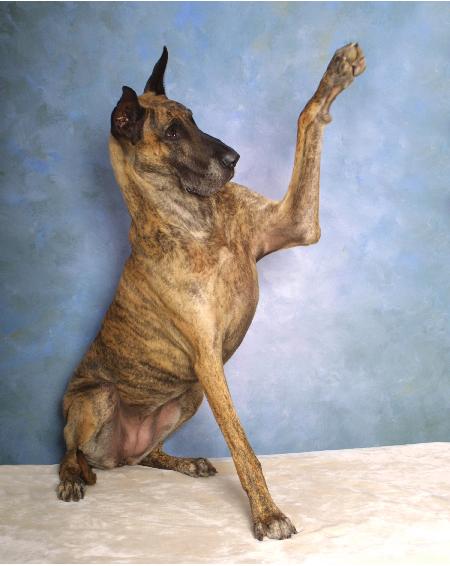 Girl (Amellia)

Current Upcoming Litters
Health Certificates on all of the dogs we have bred
A picture guide of taping natural ears
Older puppies/Young adults available
Photos of our dogs doing tracking
Photos of our dogs doing agility
Baker and Isabelle at the 2012 National in Topeka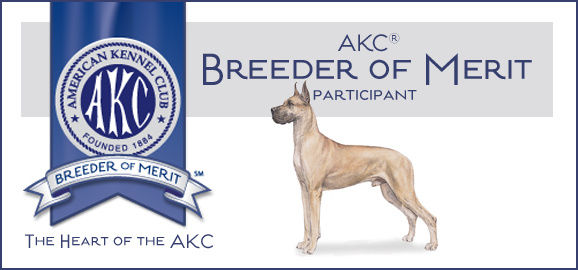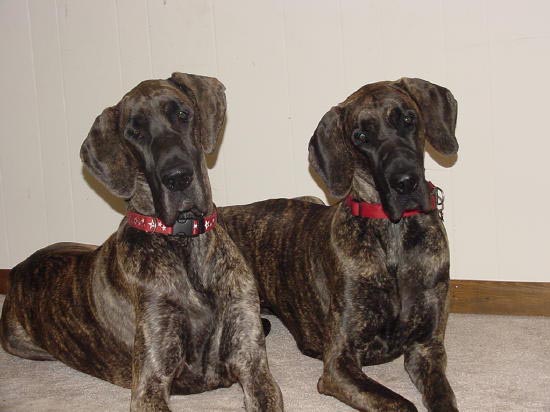 Last Updated 3/25/23
danemarkdanes@swbell.net