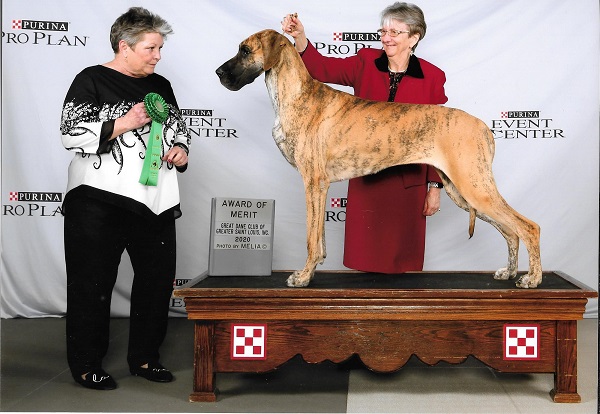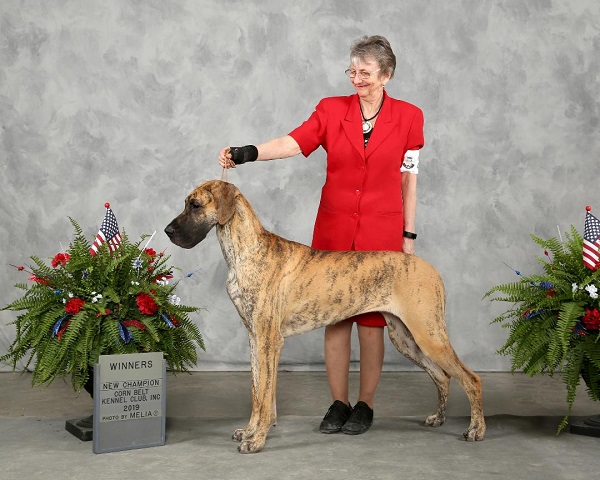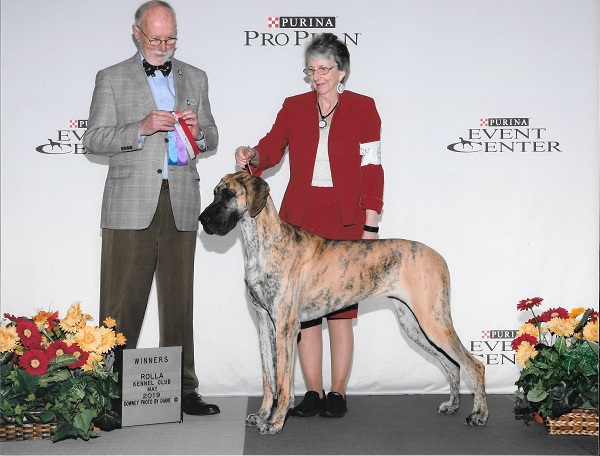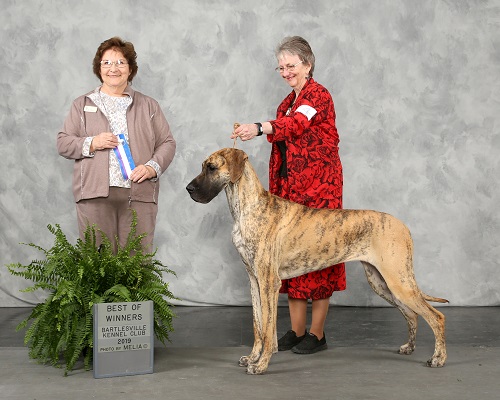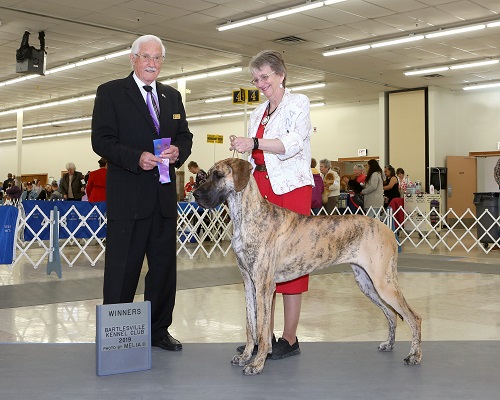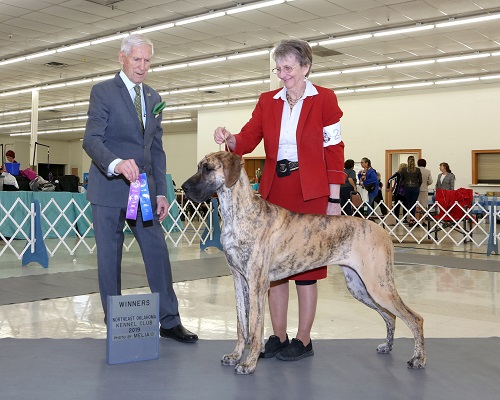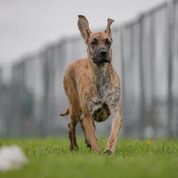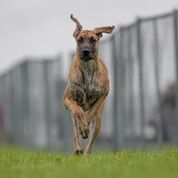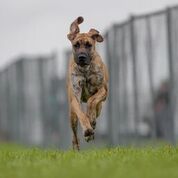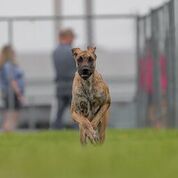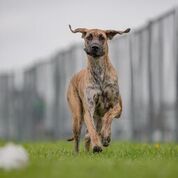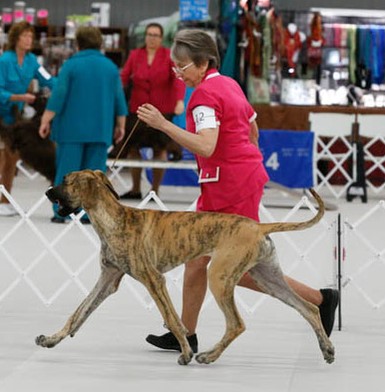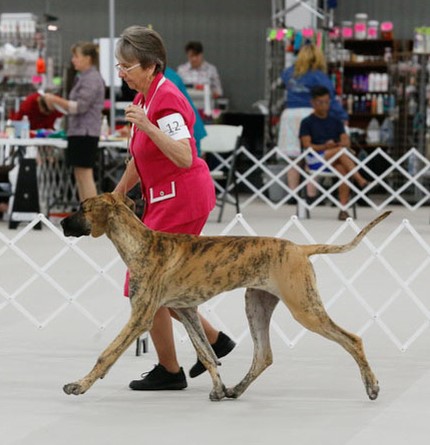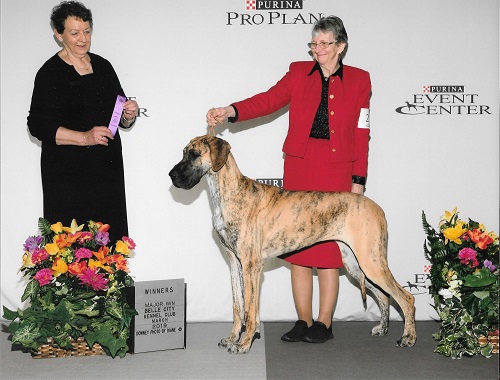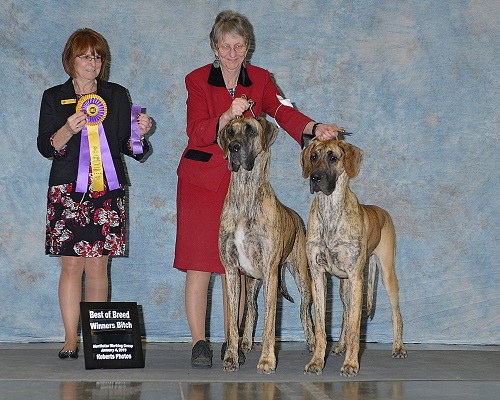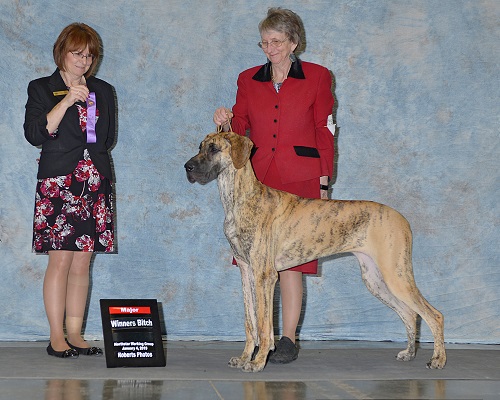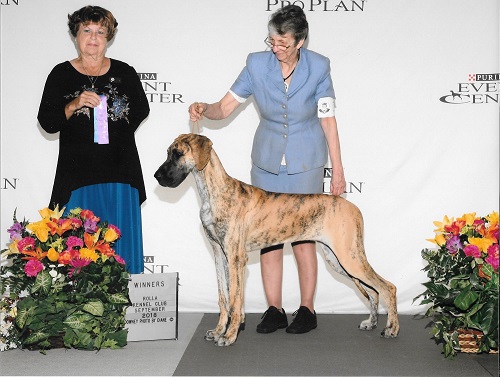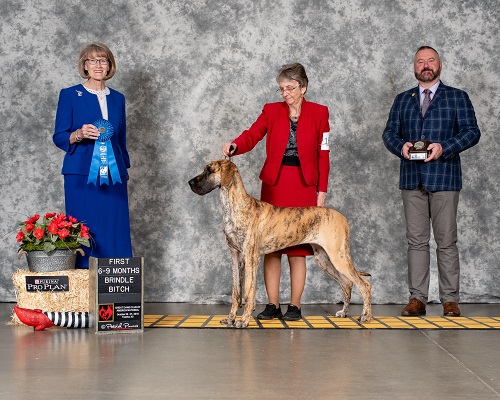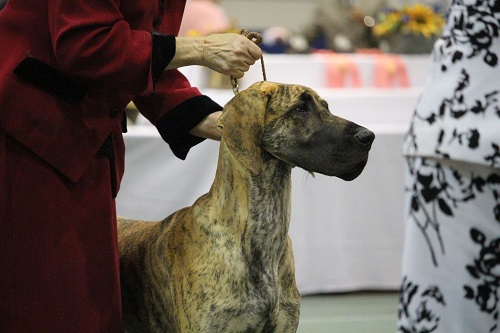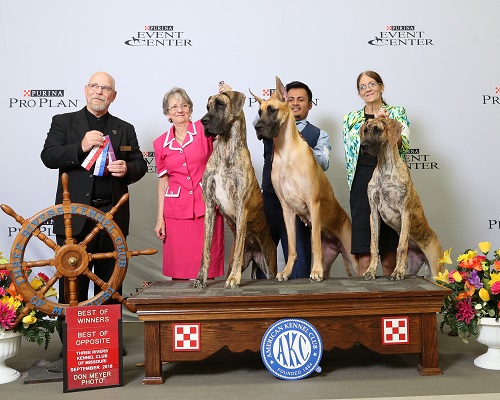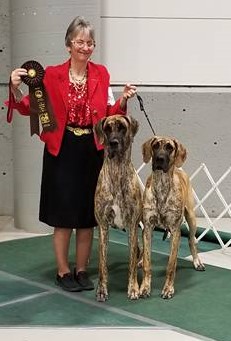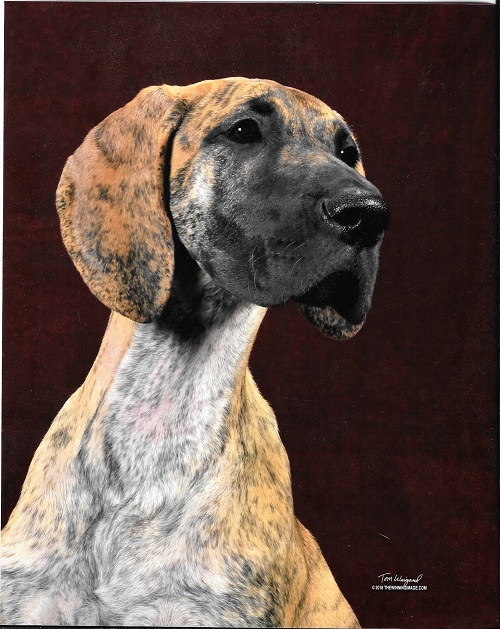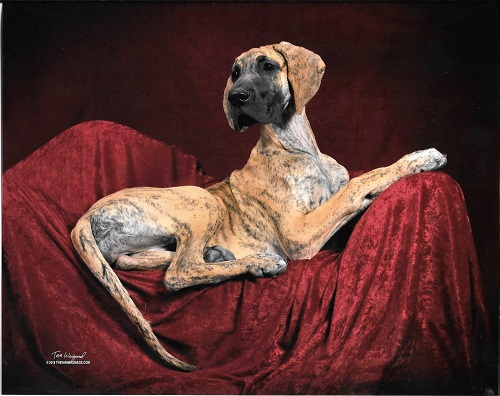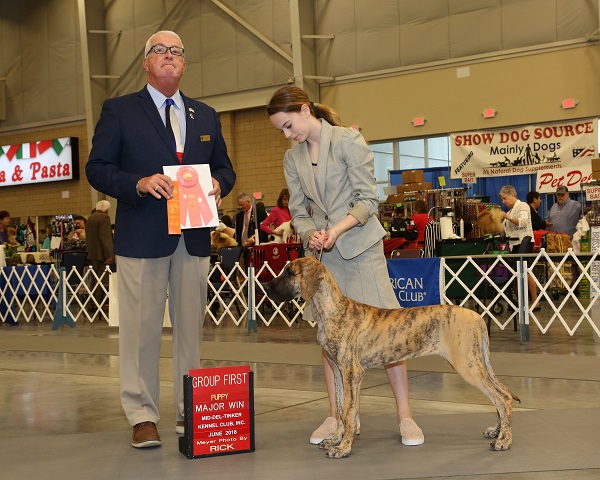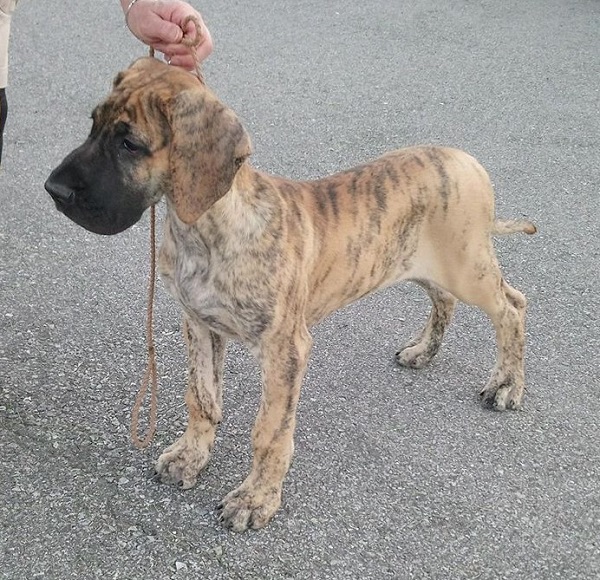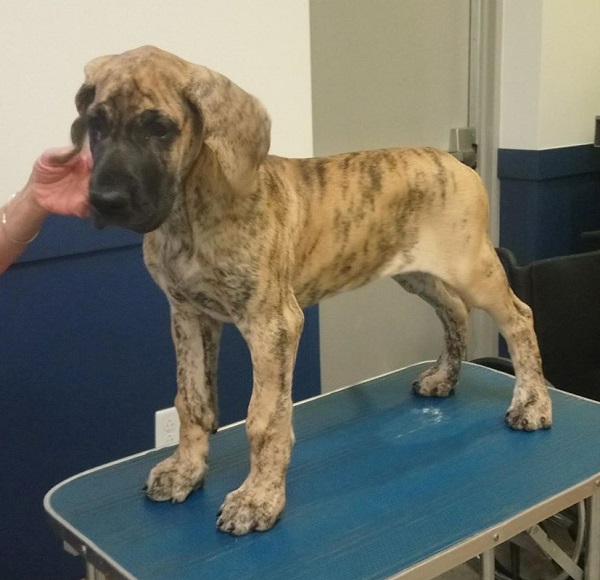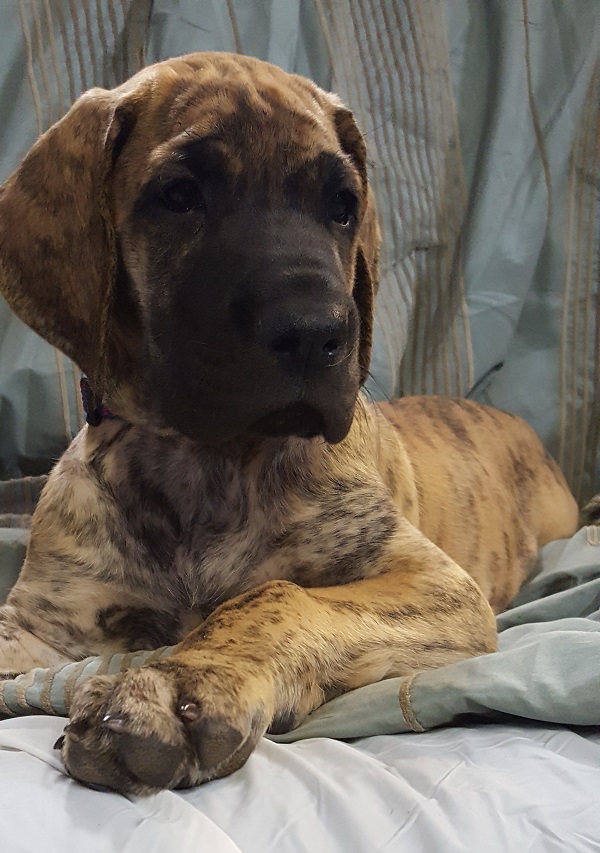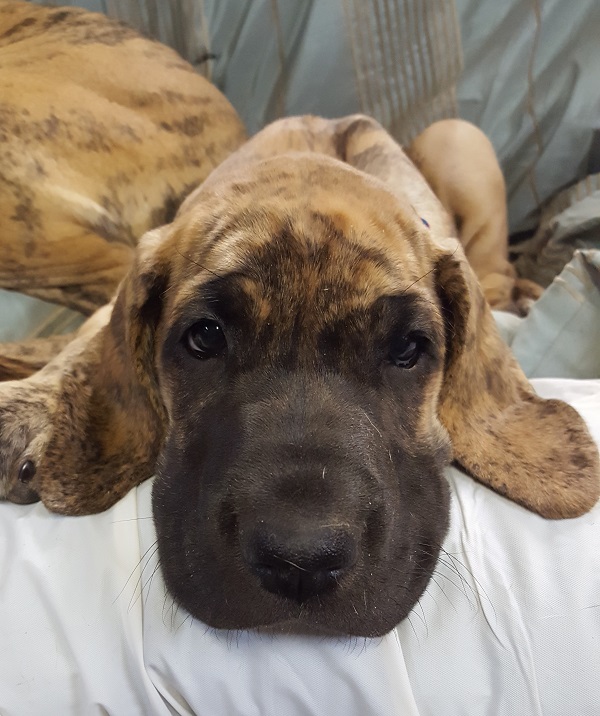 Int and Am GrCh Danemark N Aldawn's Light My Fire BCAT
"Doria"
Ch Danemark's Royal Affair v Aldawn X Danemark's Sergent Pepper V Aldawn
Doria finished her Grand Championship at Purina Farms under Paula Nykiel. 4-2-2 with her 5th major.




Doria went to Des Moines and ran CAT for the first time and came home with 2 legs towards her CAT title!!


Doria finished in Bloomington under Jerry Watson for her last point and then ran Fast cat for the first time!


Doria went to Purina and won WB 2 of the 3 days under Ron Horn and John Schoeneman for 2 more points! 1 more to go!!


Doria went to Grove Oklahoma and won 3 of the 4 days for single points under Joe Gregory, Chuck Trotter and Nikki Riggsbee. So now she needs 3 single points to finish her CH. Then on to fast CAt and her Grand!


Doria got her second major in St Louis at Purina the weekend of the Greater St Louis Great Dane Clubspecialty under Carol Brown


Doria got her first major in Minnesota in January 2019 at the Working Dog specialty under Diane Collings


Doria got her start to her championship this weekend at purina under Jean Nelson at just 6 1/2 months old. WB for 1pt




Doria got a RWB to her cousin Portia at purina at 6 months old




Doria made a hit her first time in the ring taking a group 1 in the 4-6 month puppy class with our friend Cecily showing her while I was in the big ring finishing Leo!! Thank you Steve Keating for recognizing our baby girl. She is now home growing up while I recuperate from a total knee replacement. We will be back out in the BBE class as soon as I am able!!
I went to pick up Doria from California and brought her home in a Sherpa bag in April of 2018! I fell in love immediately!!


Doria's Pedigree
DOB 2-25-18
bred by Kim and Gordon Cross and Karen Martin
owned by Karen and Bernie Martin


---

Back to Main Page