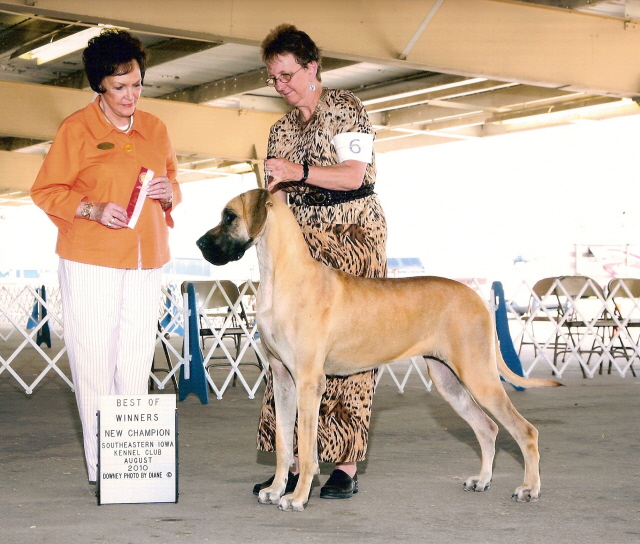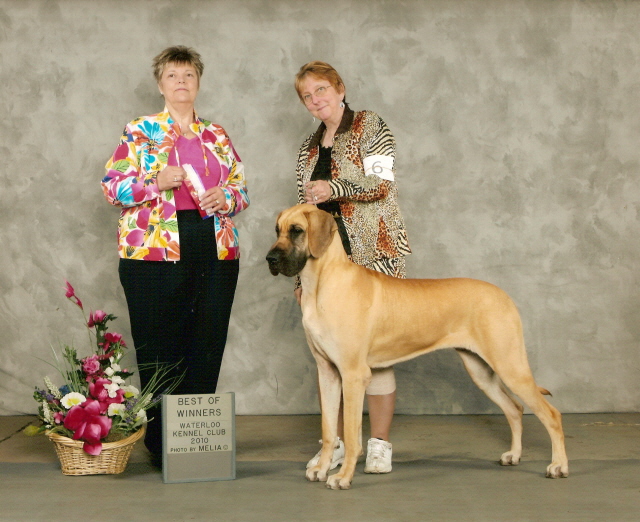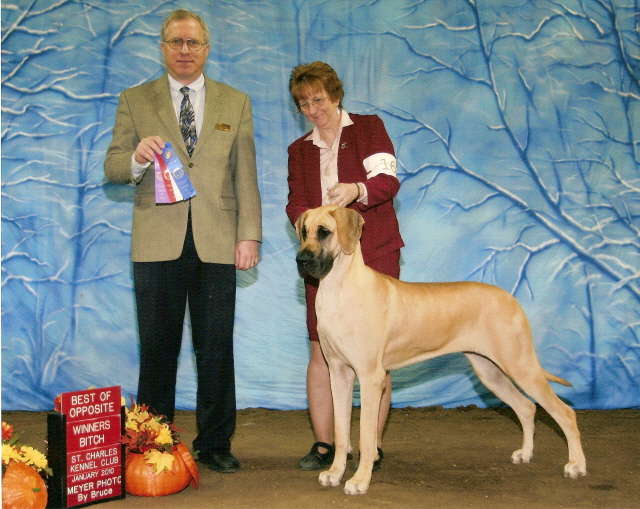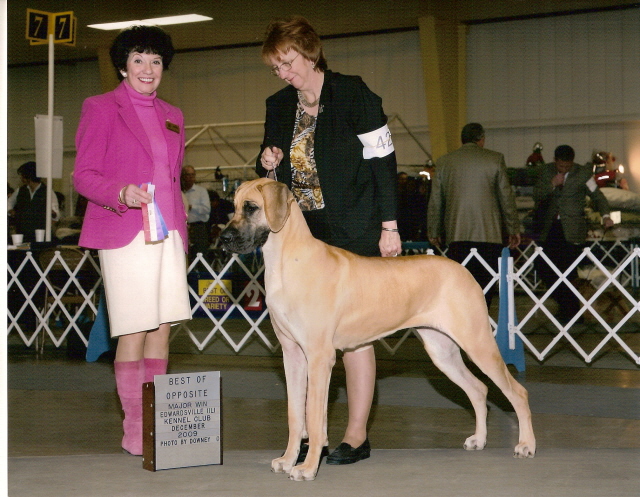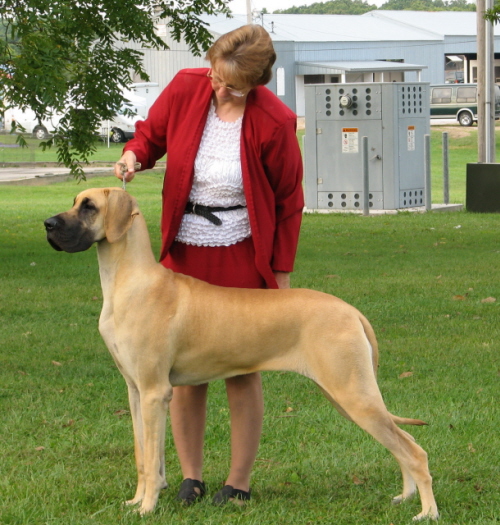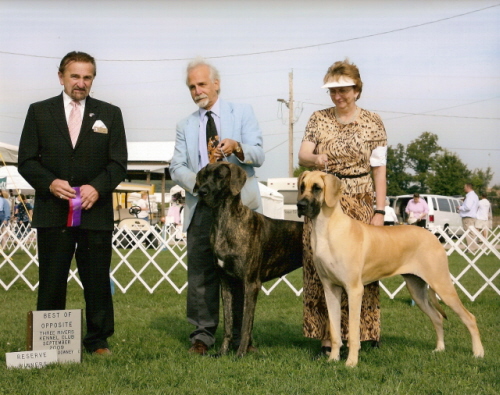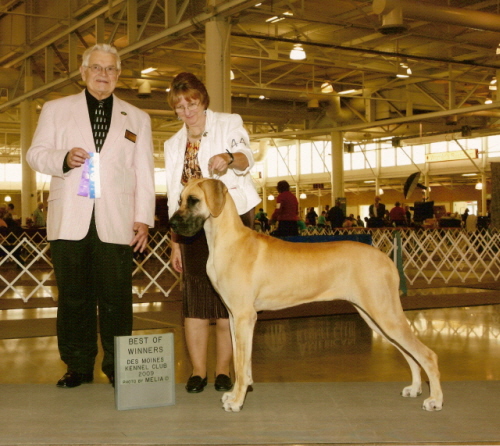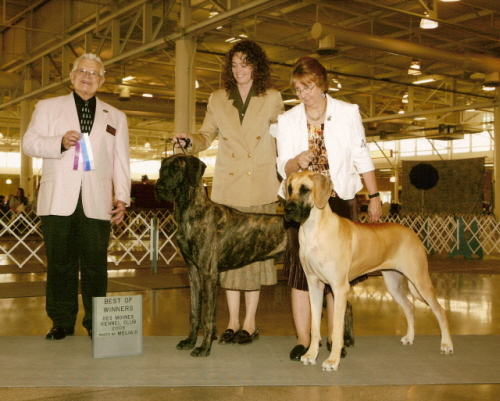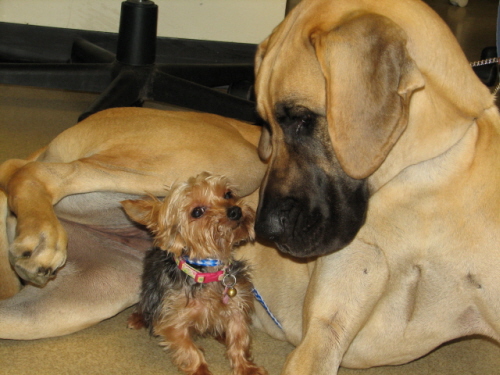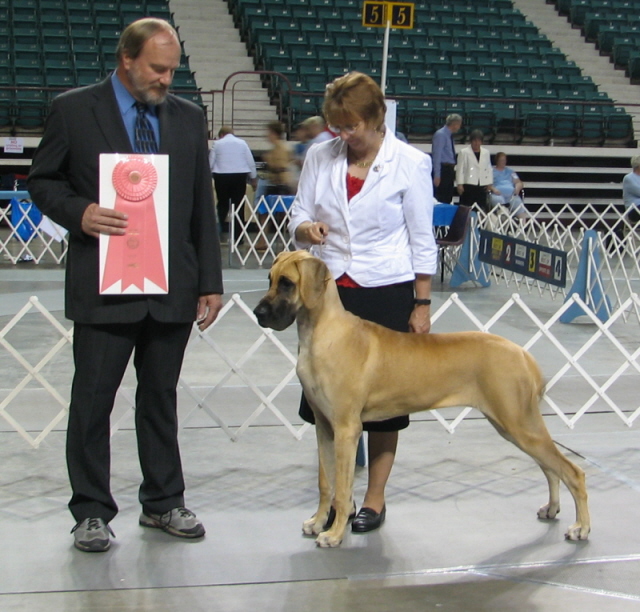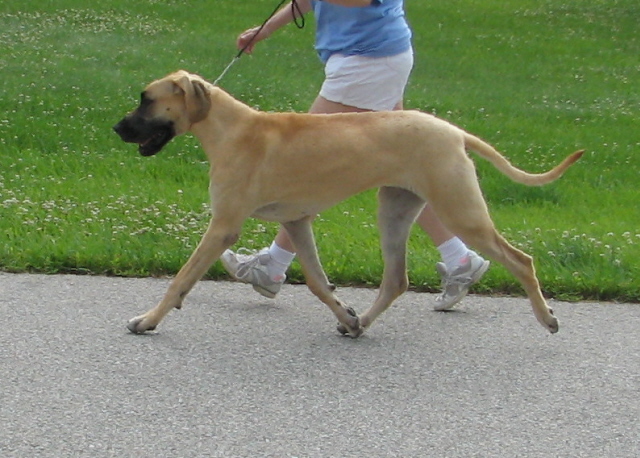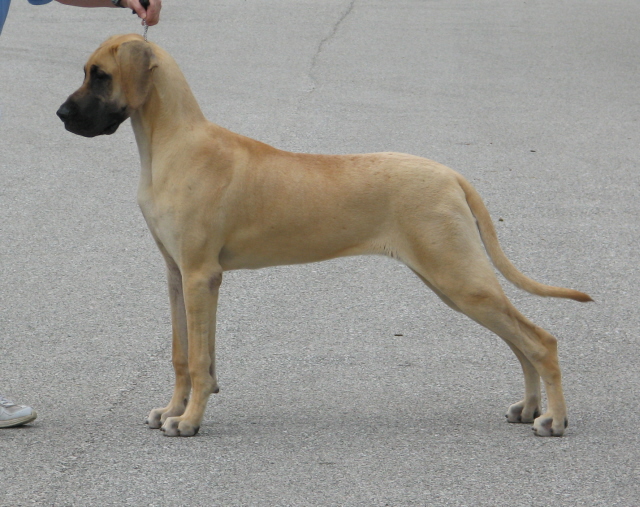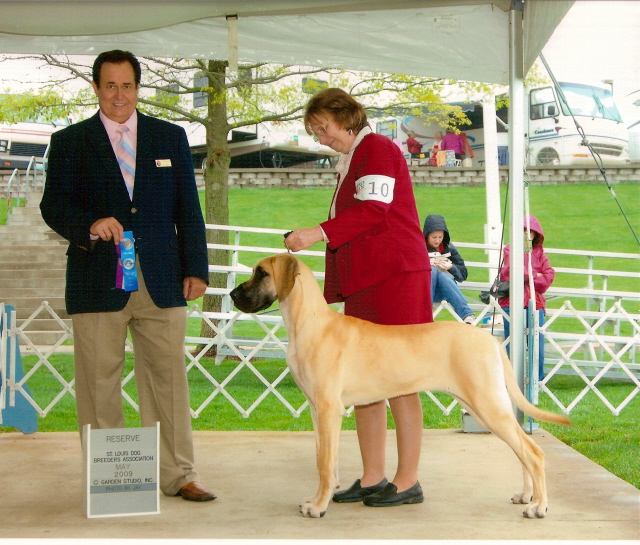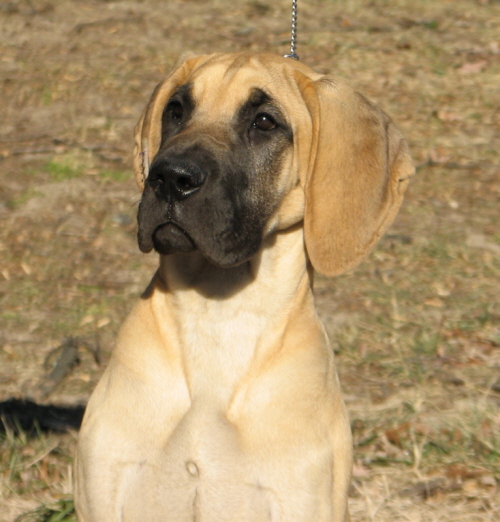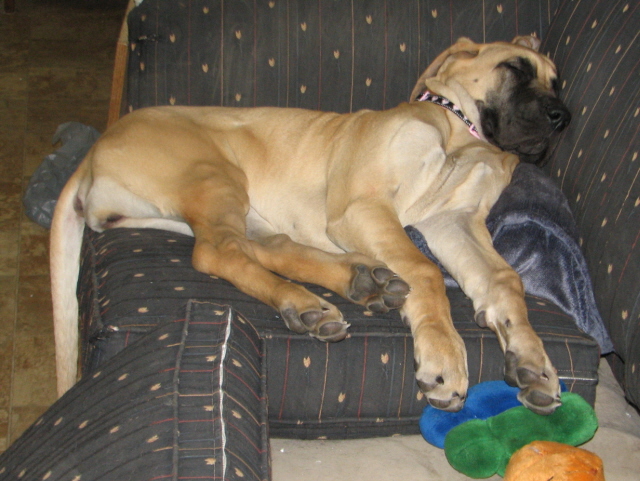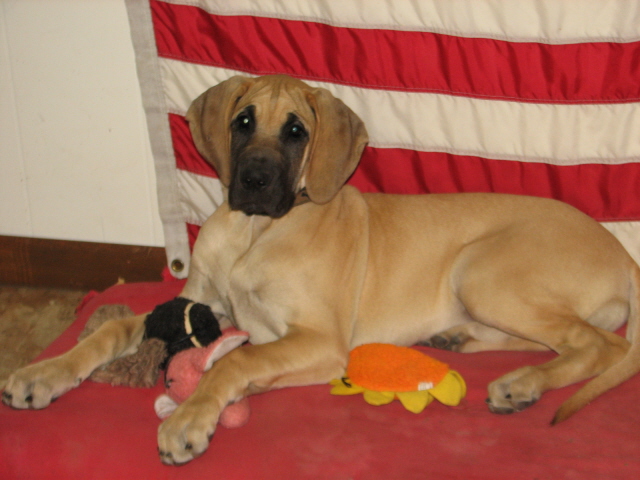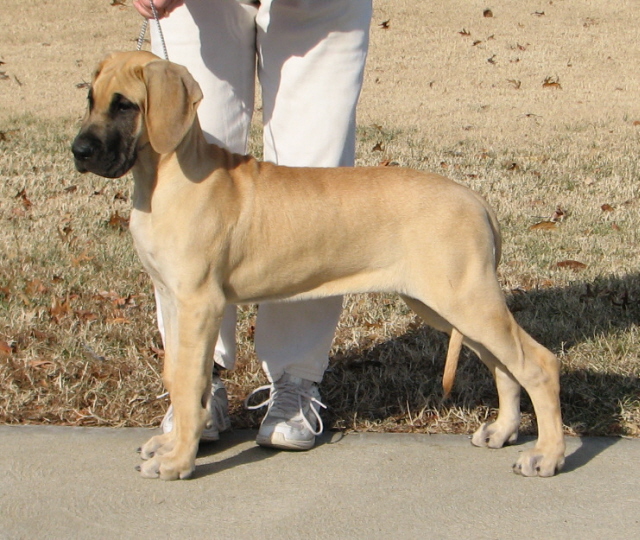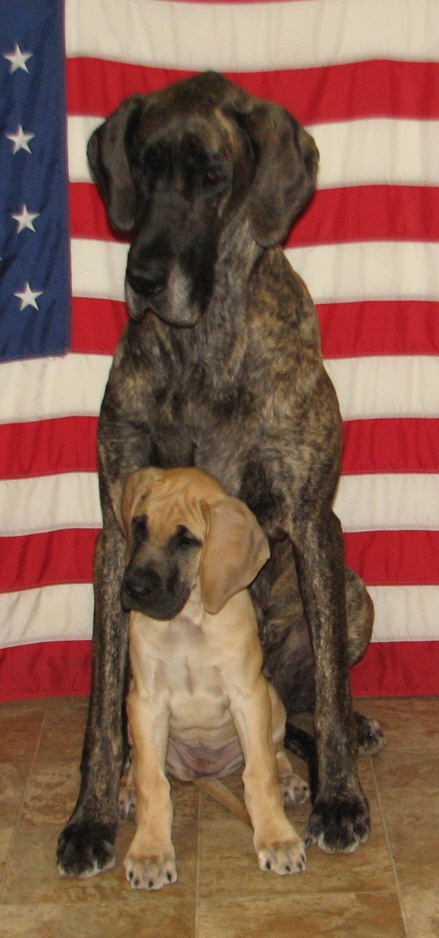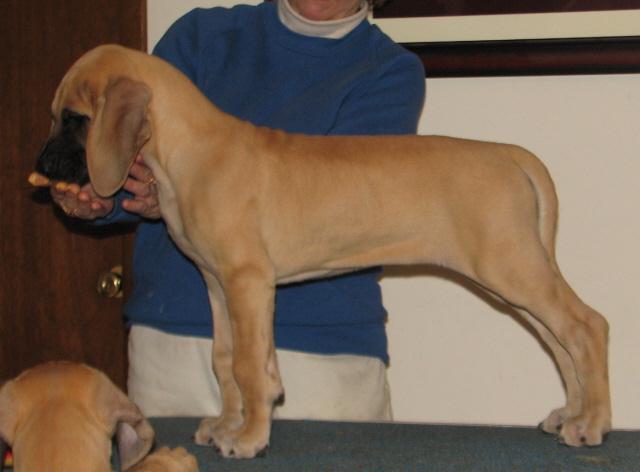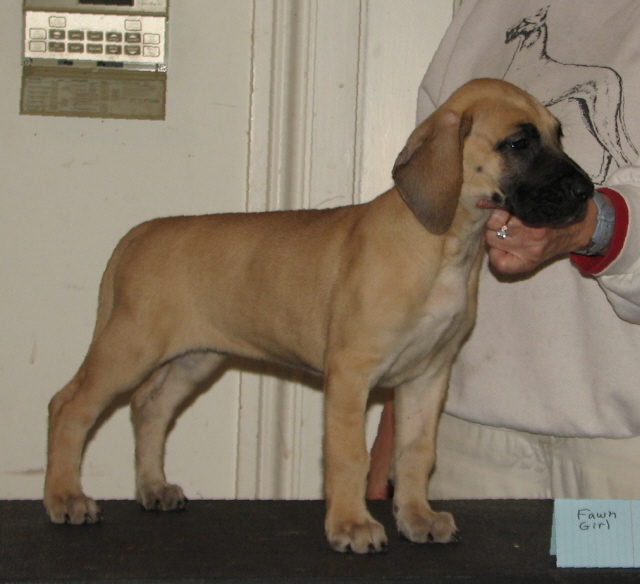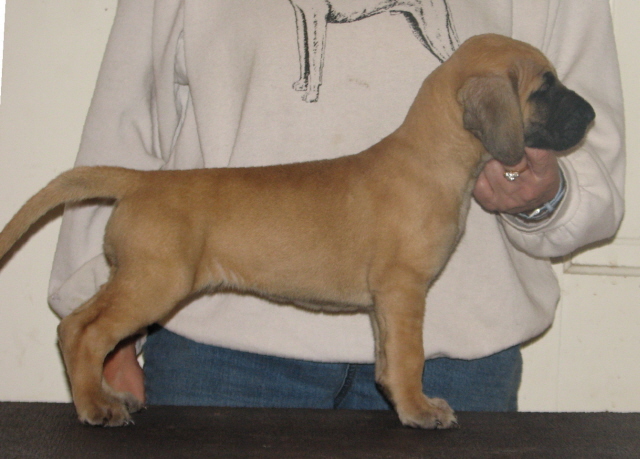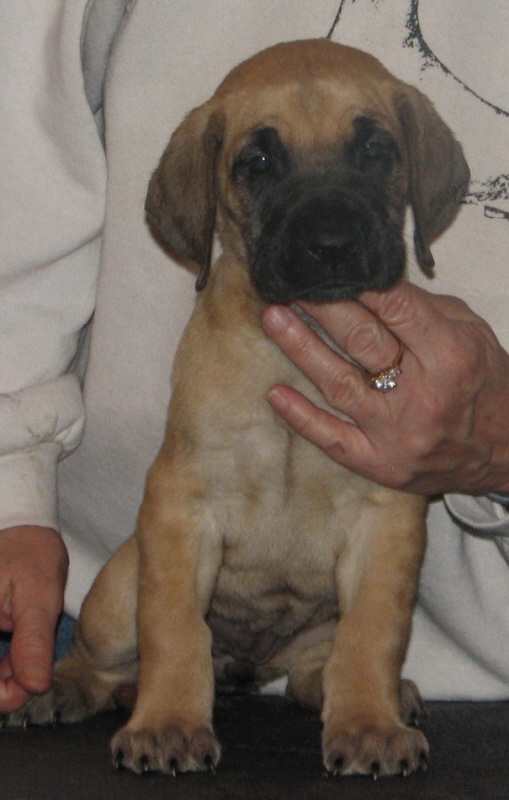 Am Int CH Danemark N Jaya Sweet Expectations BN RN RA
Diplomatic's Umberto Di Visconti X Am Int Ch Diamond Danes Jaya Morning Star
"Reese"
On August 6th Reese got WB BOW for her last point to finish!! It was in Burlington Iowa under Jean Fournier!


Reese got WB BOW BOB at Purina under Pat Trotter. Then went on to also get a BBE group 2! She now just needs 2 single points to finish.


Reese got WB BOW BOS in Waterloo Ia for another single point 4-24-10 under Terry Hudspeth.


Reese now has a total of 11 points and both majors. She just got a 2 point win under Eric Liebes in St. Louis 1-31-10. Now just needs 4 single points to finish.


At the beginning of December we had local shows here in St. Louis. On Saturday Reese took a 3 point major and went BOS over a special under Barbara Alderman. Now she just needs 6 singles to finish her CH!Her sister Jaya N Danemark Third times a Charm took RWB to her sister Reese!


In November we went to the specialties in Greenfield Indiana. Reese took a Best Junior in sweeps under Nancy Franklin on Saturday. Then on Sunday she got Best In Sweeps under Lori Bielke.


Reese got her first 4 point major in Des Moines in September under Richard Beauchamp. Giving her a total of 6 points now. Watch for Reese in the BBE class and the futurity at the national this year.


Reese got her first two points in Topeka on 8-16-09 under Robert Vandiver. The same weekend she also got a group 2 in a puppy match with danes and other group dog competition.


On 8-8-09 Reese was entered in two puppy matches. She went best puppy in match at both matches!


Reese is out newest addition to our family. She is futurity nominated for 2009 and will be shown in the midwest. Watch for her in the future.


DOB 9-19-08
bred by Jody Loop and Karen Martin
owned by Karen and Bernie Martin
OFA EXCELLENT
CERF clear
Thyroid Normal
Cardiac Normal
CHIC # 70609
Reese's picture pedigree


---
Back to Main Page